Specializing in the Automotive and Medical Industries
Sandwisch Enterprises, Inc. now serves predominantly automotive parts manufacturers providing precision metal finishing, inspection/sorting, and expediting. Sandwisch Enterprises is a 3rd and 4th tier provider.  The core business is metal finishing where they perform double disc and one-sided grinding, vibratory deburring, shot peening and other finishing functions.  The company has six Gardner rotary DDG, one Famtec grinder, nine debur units. The company processes over 21 million parts per year for its customers, some of which have used our services for over 25 years.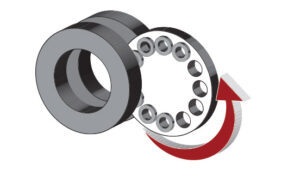 Double-Disc Grinding
Double-disc grinding simultaneously finishes two parallel surfaces at a high rate of production, providing extremely close tolerances and fine surface finishes.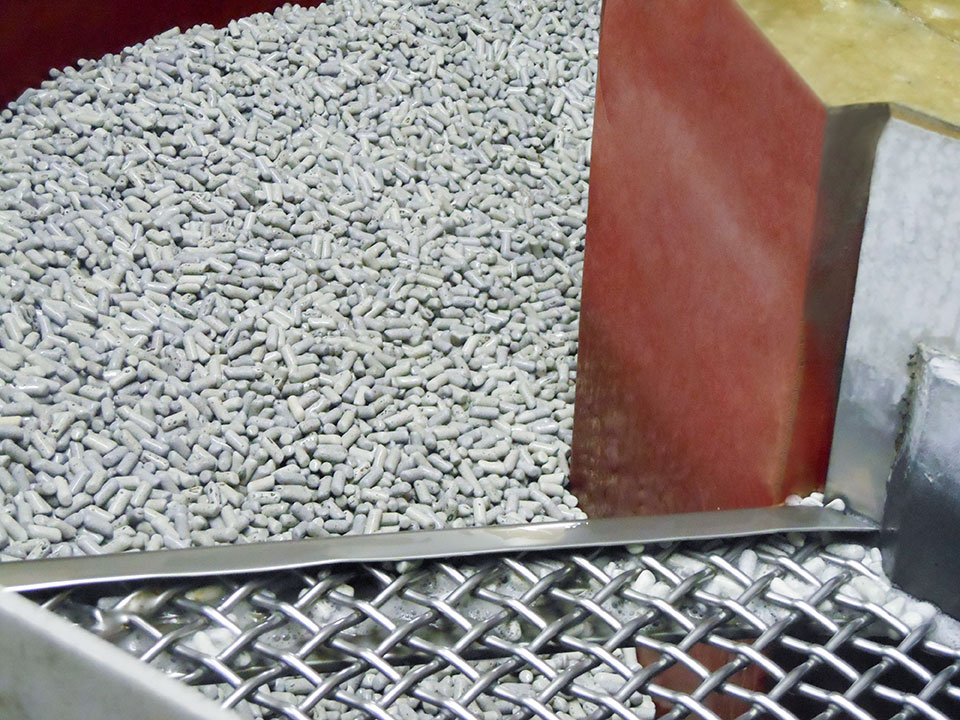 Vibratory Finishing/Deburring
A batch finishing process used to deburr, radius, descale, burnish, clean, and brighten a large number of relatively small parts by using specially shaped media. The parts are placed into a tub of the vibratory tumbler. The contents of the tumbler and all of its contents are then vibrated. The vibration causes the media to rub against the parts, giving them the desired finish. This process can be done either wet or dry.
A burr is a raised edge or small pieces of material remaining attached to a workpiece after a modification. Deburring is important for quality and functionality not to mention aesthetics and the smooth operation of working parts. Deburring can also play a role in safety. The smallest burr can cause injury or "catch" during production causing unnecessary delays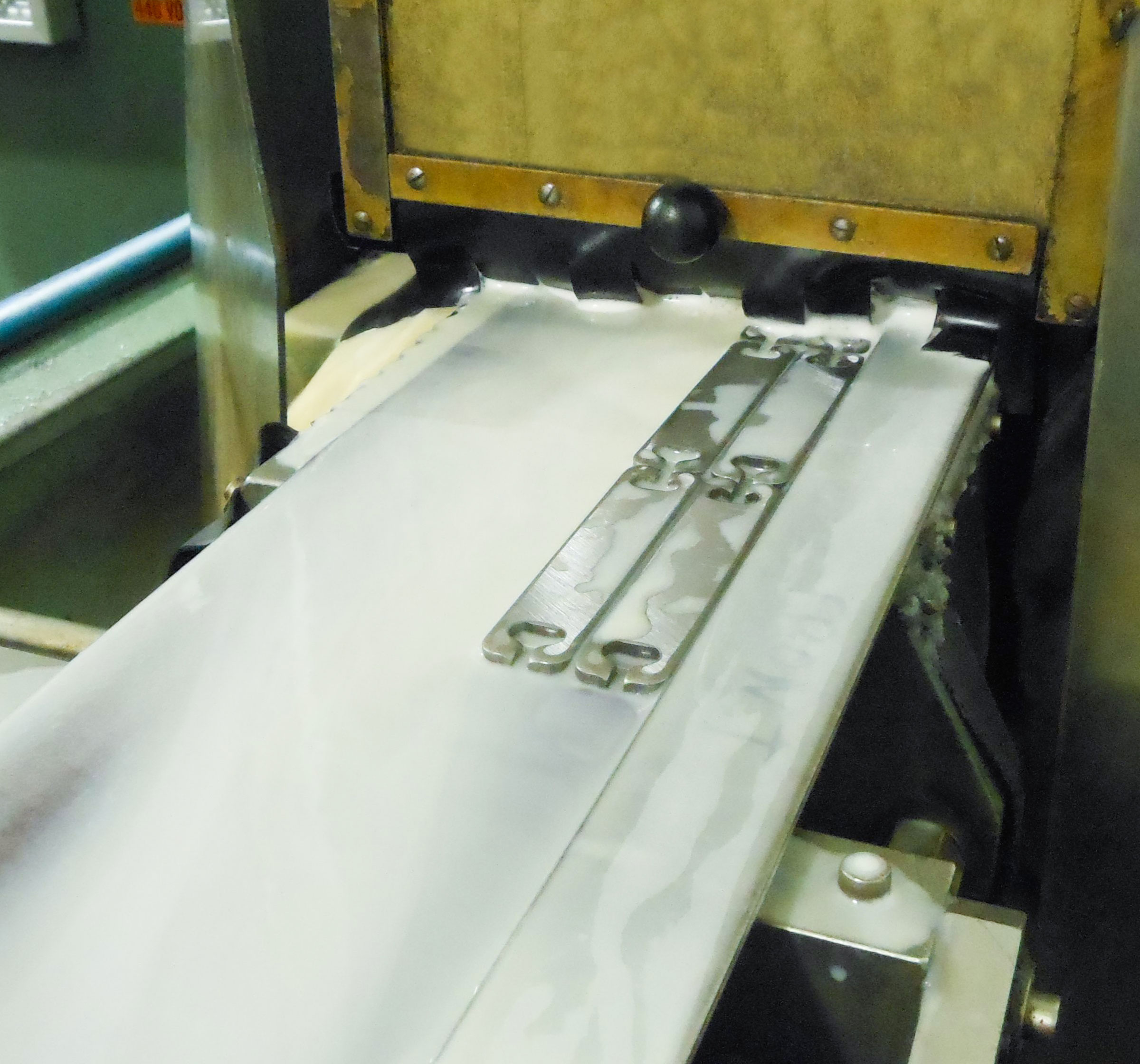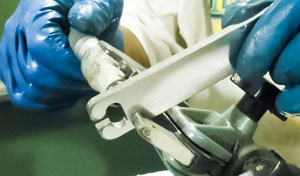 Thrufeed/Surface Grinding
Our Swiss Famtec CESI-150-4S is a high-precision, through-feed mechanical surface grinding machine utilizing a belt feed conveyor system. Parts are passed under a horizontal wheel at varying speeds and pressures. This high-production process can be used on a variety of formed parts as well as blanks, stampings and bar stock. The Famtec can grind a precision flat surface on a part as small as .500″ (12mm) wide by .040″ (1mm) high to as large as 6″ (152mm) wide by 6″ (152mm) high with no length limitation.